Gene Expression Lab
Supervisor: Audrey Player      SB 311
Our laboratory is primarily interested in further characterizing the transcriptome and signaling events associated with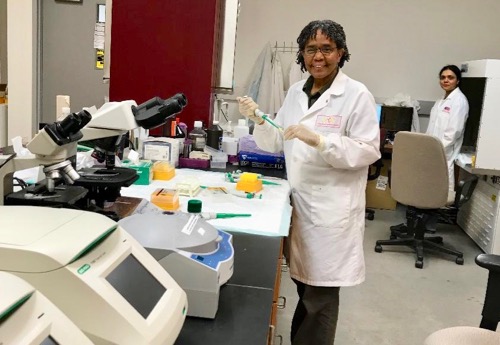 triple negative breast cancers (TNBC). TNBC are breast cancers defined as negative for estrogen receptor, progesterone receptor and HER2 genes. Overall, patients with TNBC have poorer clinical outcome compared to other types of breast cancers, and TNBC occur at a higher rate in women of African-descent compared to TNBC in Caucasian women.
Data show that even though TNBC are often referred to as a single cancer subtype, it actually represents a heterogeneous disease where patients can present with differences in their genome,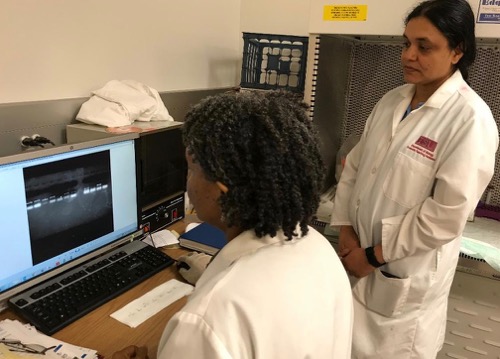 and subsequent clinical outcomes.  Hence, diverse subpopulations exist within the TNBC subtype. Our focus starts with identifying transcriptome-based subpopulations that define TNBC. We utilize cDNA microarray, meta-analyses, cell line models and bioinformatics approaches to process and identify candidate genes that might possibly stratify and ultimately better characterize TNBC irrespective and based on ethnicity. We then utilize a variety of different experimental and bioinformatics methods as validation of our candidate genes.